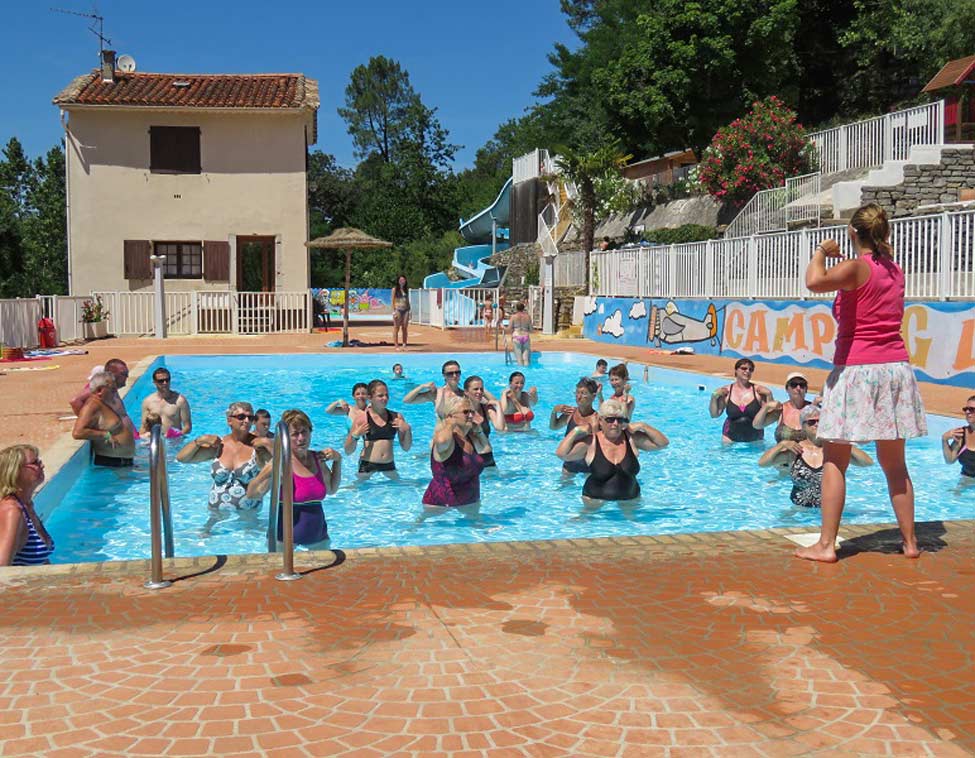 Campsite with heated pool in Anduze
The heated swimming pool in the Gard in Anduze, is open from mid-May to mid-September.
Enjoy our aquatic area with its 4 independent pools: large heated pool, 50 m waterslide, children's pool and whirlpool!
Heated swimming pool in the Gard
In Anduze at the gates of the Cevennes, our large heated pool, in a Mediterranean blue, awaits you from mid-May until mid-September. This large heated pool will allow you to gently wake up your muscles, do a few lengths or relax while your children have fun on the slide. In July and August find a few hours of water animations with games, dance sessions…
Our outdoor heated swimming pool in Anduze is ideal for cooling off, taking sunbaths and sharing family moments. You can also benefit from wifi throughout the pool area.
Camping with slide at Anduze
At the Anduze campsite, in the aquatic area you will find the slide! Thrills are guaranteed when you go down this 50m high water slide!
The little ones will have fun going down it at full speed while the adults will fall back into childhood for a few moments in our water park. The separate pool of our slide ensures your safety.
Bar and sunbathing in the pool area
The solarium with its deckchairs will allow you to relax and enjoy sunbathing in peace while overlooking the blue pool. The pool bar is open in the afternoons in July and August. After your swim, you can enjoy ice creams, refreshing drinks, doughnuts at the bar facing our heated pool with slide!
Children's pool in the Gard
The camping in the Gard's water area with heated pool has a children's pool. Our wading pool is ideal for them to discover the joys of water and create unforgettable memories.
Whirlpool in Anduze
In addition to our solarium, which is ideal for sunbathing, our whirlpool will allow you to relax in complete peace. These water jets act like massages and will relax all your muscles after a day full of sightseeing or an afternoon of fishing in the river Le Gardon.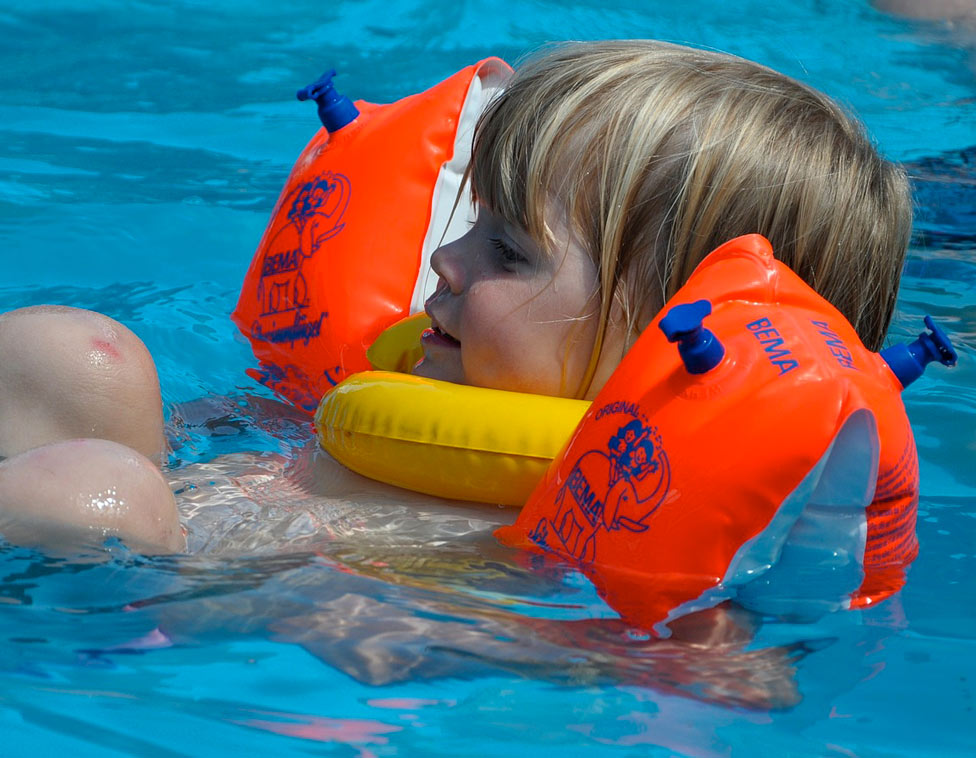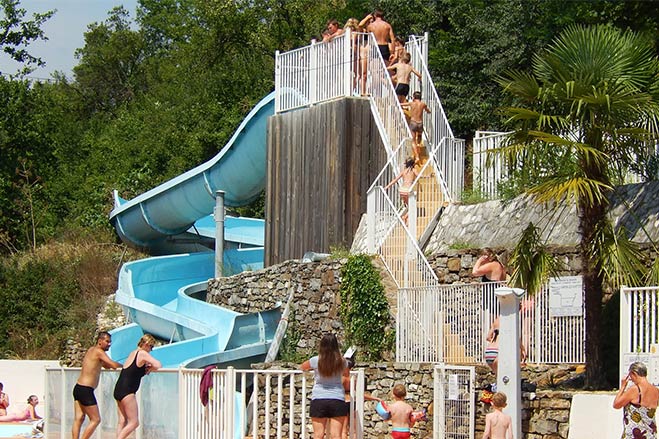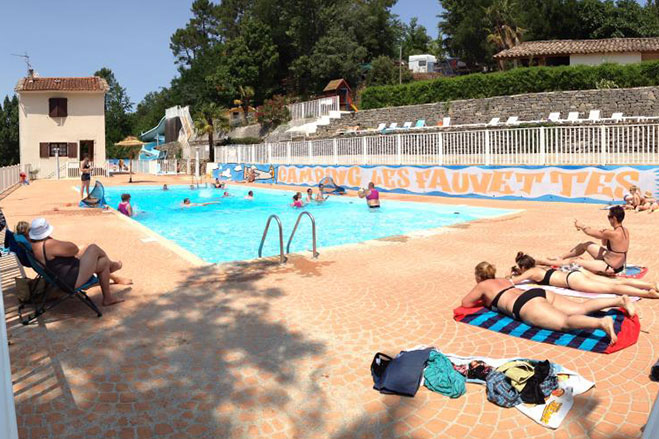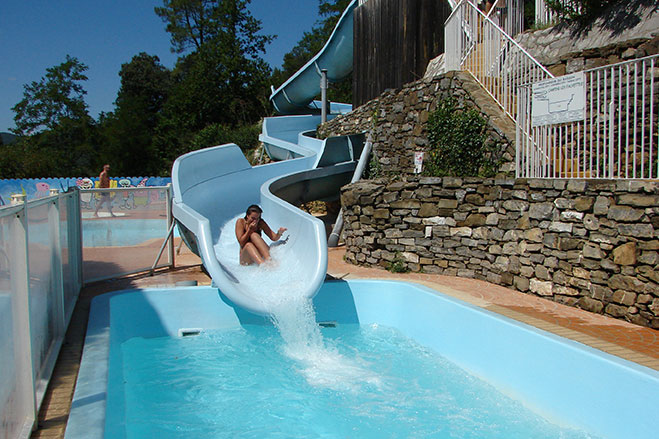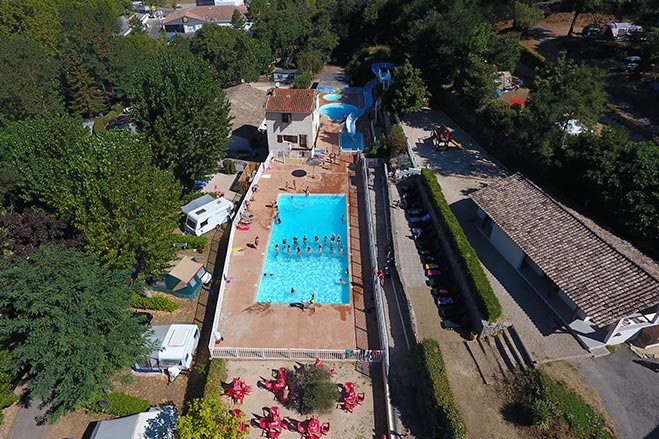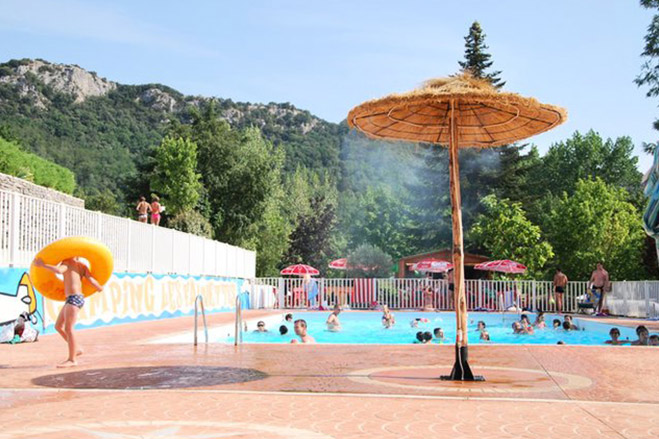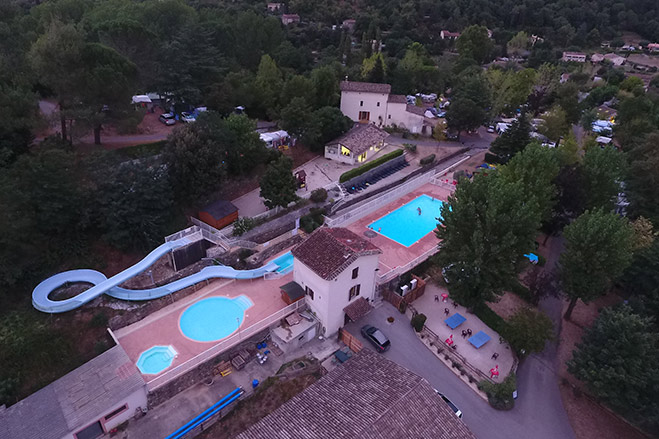 Our events and rentals in Anduze