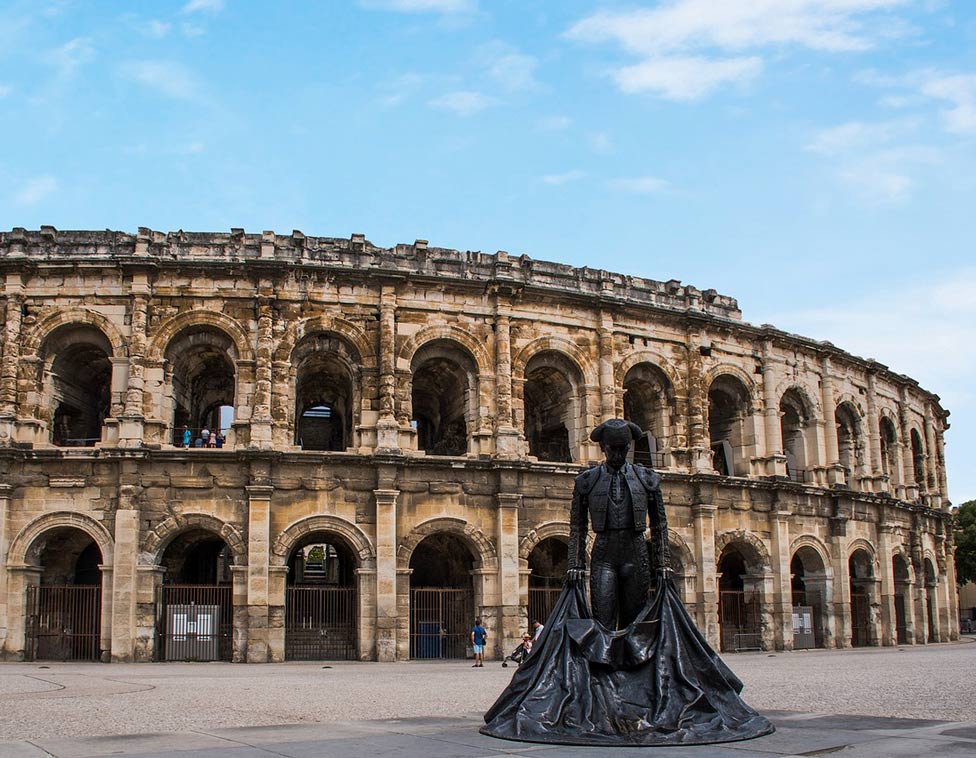 Campsite near Nîmes
Tourism in Nîmes
The Gard, we couldn't talk about it without mentioning its chef-lieu: Nîmes, nicknamed the 'French Rome'.
A few kilometres from Anduze: Nîmes dates back to the Roman era and retains many monuments, it is a must-see tourist attraction in the Gard thanks to its history and its climate! Its arenas, its parks, the musée de la romanité, the pont du Gard!
What to see in Nîmes
You can visit, among others, the Nîmes arenas, the Roman museum, the maison carrée… and to continue with the history, you can go a few kilometres to the Pont du Gard.
The arenes of Nîmes: Roman amphitheatre of the city, you can visit them and discover the life of gladiators or understand the practice of bullfighting.
The square house: former Roman temple. It owes its name to its geometric shape.
The Romanity Museum: a recent and modern museum have an extraordinary experience that will immerse you in 25 centuries of history to explore in front of the bullring. You will also find ephemeral exhibitions.
A little relaxation, the Fountain Gardens await you… dating from the Roman era you can walk through them or relax there while imagining yourself living in the Roman era.
Now you want to relax and get away from it all… go to the Mediterranean coast.
Things to do in Nîmes
You can, find every morning, "les halles de Nîmes" or you find the Occitan atmosphere that reigns there, while buying local products, discover the gastronomy: brandade spices, wine,… but also oyster tasting!
At 35 min by car, go and admire the panorama of the pont du Gard, vestige of the Roman aqueduct of more than 2000 years old, make superb panoramic shots and walk along the path provided for this purpose!
Campsite near Nîmes
During your stay at the Gard campsite in the heart of the montane where you can go on many hikes, make a diversion to Nîmes and discover its history and its gastronomy that will delight your taste buds.
Culturally rich, you will have many visits to make and with your family before passing by the pont du Gard which reserves a sublime view. As well as the unforgettable memories you'll create for yourself, take home some local produce in your suitcases.
The camping in Anduze near the sea is easily accessible from Nîmes, airport, train, bus station, only a min drive away, find the peace and quiet in Anduze, all near Nîmes.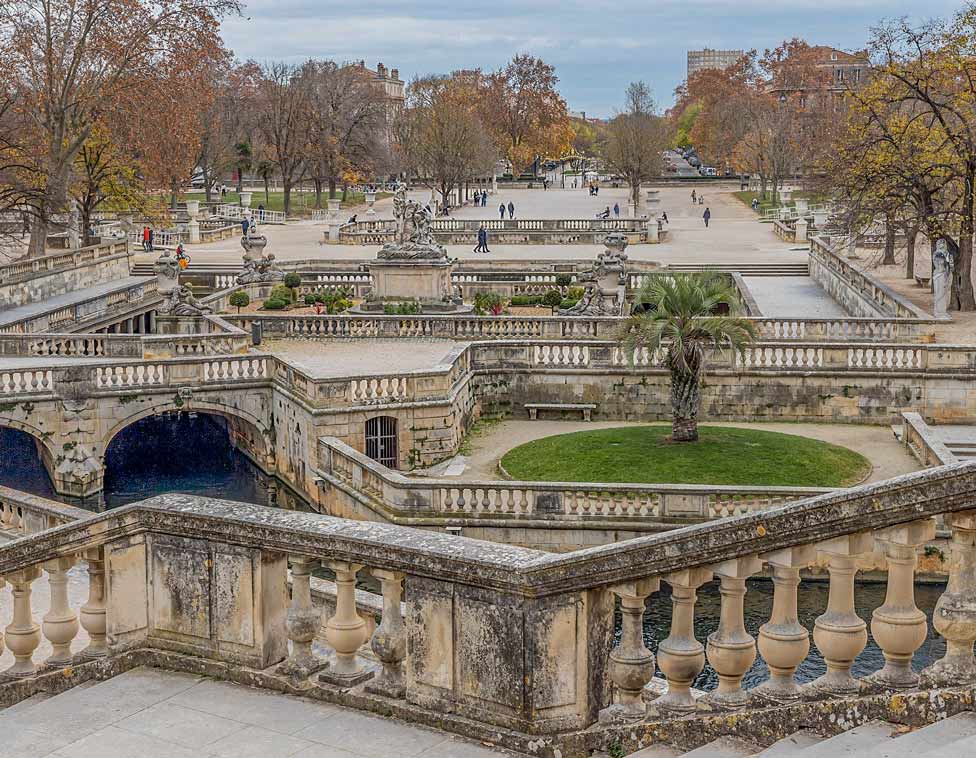 Nos animations et nos locations à Anduze